"Can you please pass on our delight with the job. Fred is a true gentleman and between himself and Vic has done a fantastic job."
Pat O'Donnell
"We have always found the team to be punctual, reliable and friendly. Their work is of a high standard and they always find solutions to every issue which may arise. I highly recommend Banks Building."
"Banks Building has provided building services for me on many occasions since 2007 and I recommend them highly.
Rob Hook

House Painting Auckland Wide!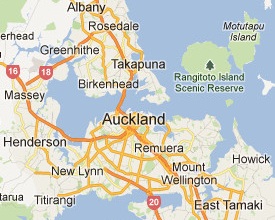 North Shore City
Albany ○ Bayswater ○ Beach Haven ○ Belmont ○ Birkdale ○ Birkenhead ○ Browns Bay ○ Campbells Bay ○ Castor Bay ○ Chatswood ○ Crown Hill ○ Cuthill ○ Devonport ○ Fairview ○ Forrest Hill ○ Glenfield ○ Glenvar ○ Greenhithe ○ Highbury ○ Hillcrest ○ Long Bay ○ Mairangi Bay ○ Marlborough ○ Meadowood ○ Milford ○ Murrays Bay ○ Northcote ○ Northcote Point ○ North Harbour ○ Rosedale ○ Rothesay Bay ○ Oteha ○ Pinehill ○ Stanley Bay ○ Sunnynook ○ Takapuna ○ Torbay ○ Waiake ○ Wairau Valley ○ Westlake ○ Windsor Park ○ Unsworth Heights
Central
Arch Hill ○ Avondale ○ Blockhouse Bay ○ Balmoral ○ Eden Terrace ○ Ellerslie ○ Epsom ○ Freemans Bay ○ Glendowie ○ Glen Innes ○ Grafton ○ Greenlane ○ Grey Lynn ○ Herne Bay ○ Hillsborough ○ Kingsland ○ Kohimarama ○ Lynfield ○ Meadowbank ○ Mission Bay ○ Morningside ○ Mount Albert ○ Mount Eden ○ Mount Roskill ○ Mount Wellington ○ Newmarket ○ Newton ○ New Windsor ○ Onehunga ○ One Tree Hill ○ Orakei ○ Oranga ○ Otahuhu ○ Owairaka ○ Panmure ○ Parnell ○ Penrose ○ Point England ○ Point Chevalier ○ Ponsonby ○ Remuera ○ Royal Oak ○ Saint Heliers ○ Saint Johns ○ Saint Mary's Bay ○ Sandringham ○ Tamaki ○ Te Papapa ○ Three Kings ○ Waikowhai ○ Waterview ○ Westfield ○ Westmere
West Auckland
Glen Eden ○ Glendene ○ Green Bay ○ Henderson ○ Hobsonville ○ Kelston ○ Konini ○ Laingholm ○ Massey ○ New Lynn ○ Oratia ○ Ranui ○ Sunnyvale ○ Swanson ○ Te Atatu ○ Titirangi ○ Waiatarua ○ Waitakere ○ West Harbour ○ Whenuapai
South/East AucklandAirport Oaks ○ Beachlands ○ Brookby ○ Bucklands Beach ○ Chapel Downs ○ Clendon ○ Clevedon ○ Clover Park ○ Cockle Bay ○ Dannemora ○ East Tamaki ○ Eastern Beach ○ Farm Cove ○ Flamboro Heights ○ Flat Bush ○ Golflands ○ Goodwood Heights ○ Greenmeadows ○ Half Moon Bay ○ Heron Point ○ Highland Park ○ Hill Park ○ Howick ○ Mahia Park ○ Mangere ○ Mangere Bridge ○ Mangere East ○ Manukau ○ Manukau Heights ○ Manurewa ○ Maraetai ○ Meadowlands ○ Mellons Bay ○ Middlemore ○ Murphys Heights ○ North Park ○ Orere Point ○ Otara ○ Pakuranga ○ Papatoetoe ○ Porchester Park ○ Puhinui ○ Randwick Park ○ Redoubt Park ○ Richmond Park ○ Settlers Cove ○ Shelly Park ○ Silkwood Heights ○ Sommerville ○ The Gardens ○ Totara Heights ○ Tuscany Estate ○ Waimahia Landing ○ Wattle Cove ○ Wattle Downs ○ Weymouth ○ Whitford ○ Wiri ○ Papakura ○ Alfriston ○ Ardmore ○ Conifer Grove ○ Longford Park ○ Manurewa East ○ Pahurehure ○ Papakura ○ Opaheke ○ Red Hill ○ Rosehill ○ Takanini 
Arrange Your FREE Auckland House Painting Quote Today!
Call Banks Building on 09 620 2642
---
Benefits of Painting Your Auckland House
Paint is unquestionably the most effective, impressive and affordable weapon in the Auckland homeowner's aesthetic arsenal. A new paint job – indoors or out – immediately creates a fresh new look that makes a tired old room or exterior facade look new and exciting. Buying new furniture, installing new floors, remodeling the kitchen or constructing an addition can be expensive, stressful and time consuming; house painting is quicker and easier, but guarantees eye-catching results. Curious? Let's examine the benefits of house painting in more detail.
Time Takes a Toll
Paint can change color as it ages, especially if it's regularly exposed to strong sunlight, moisture or heat. Bright colors fade, white shades may develop a yellowish tint, and stains or surface damage can have a lasting effect on any color; scrubbing, washing and harsh chemical agents can make the problem even worse by damaging the paint's finish or scratching the wall's surface. Spot painting or touch-ups are okay for a temporary quick fix – if company's coming tomorrow, any port in a storm will have to do! – but they don't provide the seamless, complete coverage and crisp, invigorating new look that only a full paint job provides. Auckland house painters are seasoned professionals who can recommend the best colors and paint formulations for any project, indoors or out.
Curb Appeal
House painting adds value to a home and makes it easier to sell or rent. A freshly-painted home projects a neat, clean image that's very attractive in the real estate market – that's called "curb appeal." Like a neatly trimmed lawn and a manicured garden, a newly-painted house with a tidy roof and clean gutters is very attractive to house-hunters. A recent paint job may also increase the asking price of a home, particularly if the shutters and trim were also cleaned, straightened and given a fresh coat of color. Before painting, it's prudent to patch up any nicks, scratches, nail holes or other damage, using spackle from a hardware store; apply a coat of primer over everything (not just the repaired area), and then at least one coat of paint. Done properly, this simple procedure makes a room look good as new.
Repairs for Exterior House Painting
Repairs are also crucial for exterior house painting. As the years pass, siding, bricks and other materials covering the outside of a home can be damaged by weather, insects, fire, vehicles, pets and other factors. This damage can be particularly hard to detect because it usually occurs in small amounts over a long period of time. An inspection by a qualified house painter can reveal imperfections unnoticed by the homeowner and reveal options for fixing those deficiencies. Before painting the house, it's best to scan the eaves, gutters and other overhangs for wasp and bird nests; carefully removing any that you find and checking for structural damage beneath them.
Health Benefits of House Painting
Many people are surprised to learn that house painting has health benefits. Consider the problem of dust; plaster walls with gouges and other unrepaired damage can spew microscoping plaster particles out into the air, creating serious problems for babies, the elderly, pregnant women and anyone with asthma or other breathing difficulties. Regularly repairing and painting over wall damage is an easy way to keep everyone in the home happy and healthy. In and around Auckland, house painting is a terrific way to limit exposure to plaster dust and get rid of any old lead paint that may be lurking, undetected, on the walls.
Break Out Of That Rut
Both interior and exterior house painting are great opportunities to experiment with trendy colors and new decorating schemes. Tired of white, cream and brown paint? Punch things up with coral, teal, bright red or royal purple. Homeowners wary to committing to a bold, bright or dark color scheme can try it out with an interior accent wall, a savvy trick that can also be used on its own to add visual interest to rooms of any size. Accent walls are just what they sound like: a single wall painted in a different color or pattern that's vastly different from what surrounds it. Accent walls are quite popular in living rooms and other hi-traffic areas, where a splash of bright paint can liven up a wall that's partially covered with bookshelves and an entertainment center. If the walls are white, a bright green accent wall is a popular choice; cream walls coordinate nicely with purple, lavender, maroon, red or rust.
Paint: The Ultimate Mood Booster
House painting can really raise the positive energy level within the home. Humans are highly visual creatures; colors and patterns evoke emotional and psychological responses that have a huge influence over daily life. A fresh coat of paint means starting over with a clean slate, literally and figuratively. If there has recently been a lot of stress or unhappiness within the home, or if a very upsetting event has taken place there, painting the house can help the occupants move on from those bad memories without selling their home and moving elsewhere. A consultation with Auckland house painters will get inspiration flowing and provide a financal estimate for the project. Most homeowners are pleasantly surprised at how affordable house painting in Auckland turns out to be.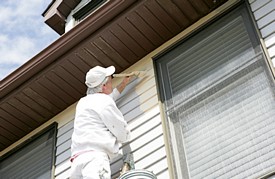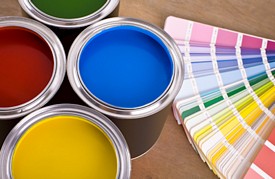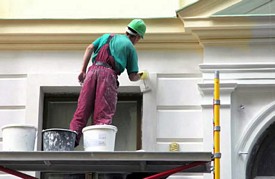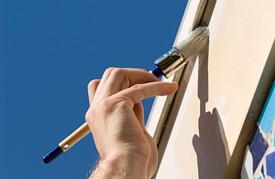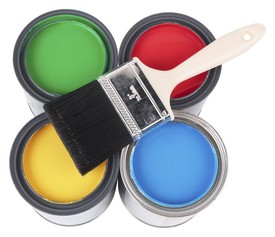 Arrange Your FREE Auckland House Painting Quote Today!
Call Banks Building on 09 620 2642
[ About Auckland House Painters ] [ Exterior House Painting Auckland ] [ Interior House Painting Auckland ] [ House Painting Quote or Cost Estimate ]